Record Label

DJ Central Records
Unit 6 No 9 Clarence Street
Moss Vale, NSW 2577
AUSTRALIA
P: +61 2 9086 9008
F: +61 2 9310 0166
E: sales@djcentral.tv
W: www.djcentral.tv
Publisher

Blue Pie Publishing USA
Unit 6 No 9 Clarence Street
Moss Vale, NSW 2577
AUSTRALIA
P: +61 2 9086 9008
F: +61 2 9310 0166
E: sales@bluepie.com.au
W: www.bluepierecords.com
Bookings
For all bookings please email support@bluepie.com.au in the 1st instance. Please allow 24 hours for your email to be answered.
If your enquiry is urgent then please call the above numbers.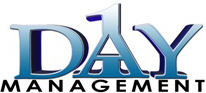 Day One Entertainment
172 Second Avenue SE
Atlanta GE 30317
USA
P: +1 404 734 1427
E: dayonemgmt@gmail.com
W: www.theeastsideboyz.com
Submit your question or comment
Please use the form below to submit any questions.